A customer presented us with a scenario where they wanted to move waste food in payloads of circa 20t + in compacted loads to reduce the number of vehicle movements and associated transport costs.
This type of payload is too heavy for standard HL20 hooklift vehicles due to permissible GVW restrictions; however; the customer did not want the expense of converting existing waste compaction equipment to feed into trailers (walking floor or ejection) or the expense of running the compaction trailers themselves.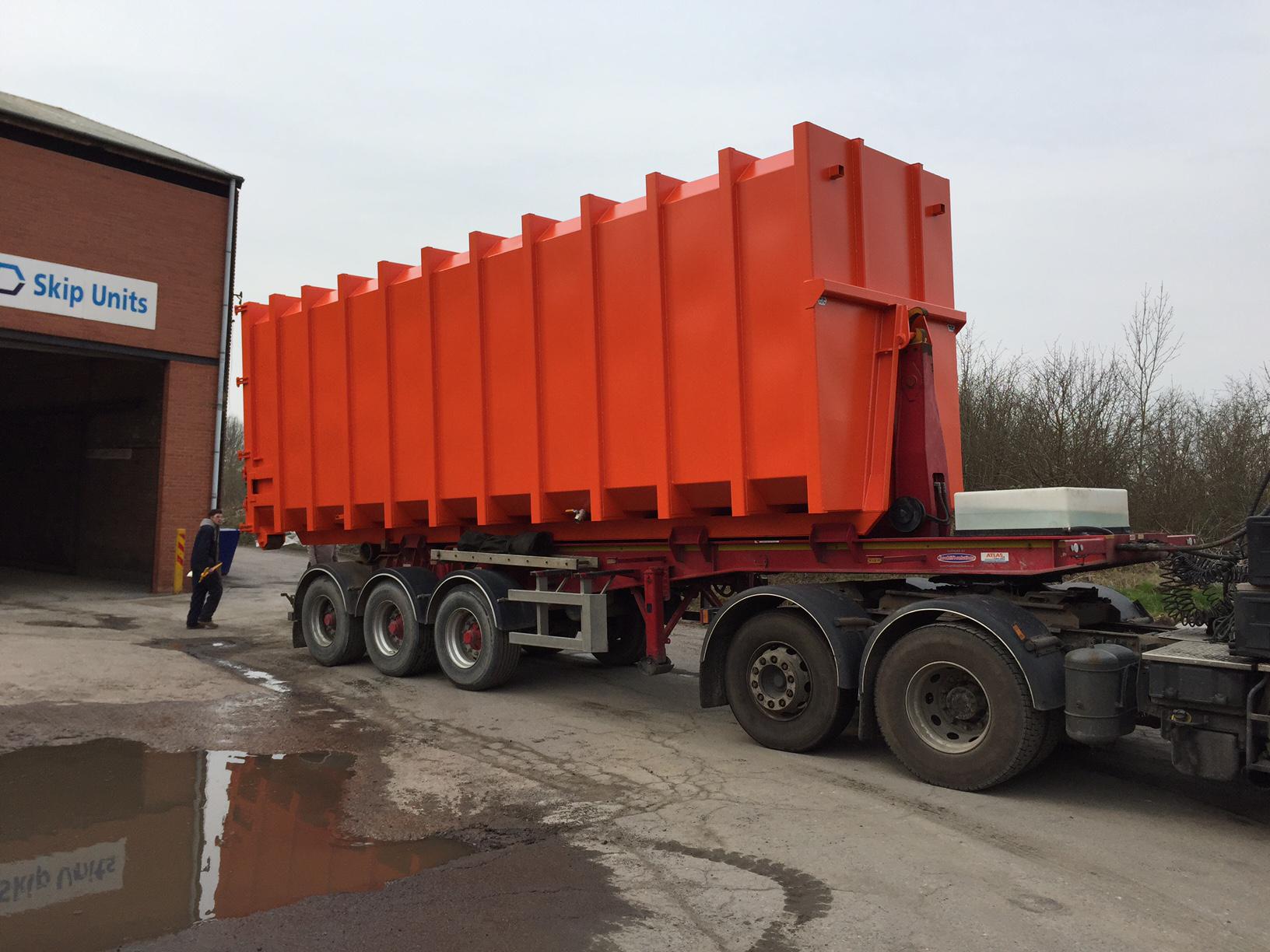 Our Proposition
We proposed the use of an 'oversized' compaction container to be serviced by an articulated hooklift vehicle that can run at a 44t GVW.
Skip Units supplied a 67 cubic yard compaction container with standard ground loading CHEM interface to suit standard waste compaction equipment. This solution comfortably achieved its objective of required payloads and reduced vehicle movements. Many more containers are expected to be ordered in the pipeline.
View Compaction Containers